There is the list of top 3 best ways to use your gems in Rise of Kingdoms, which you gathered during the missions and daily events.
You can use these methods during More Than Gems event in Rise of Kingdoms.
Here is how you can complete missions more with your gems during this special event!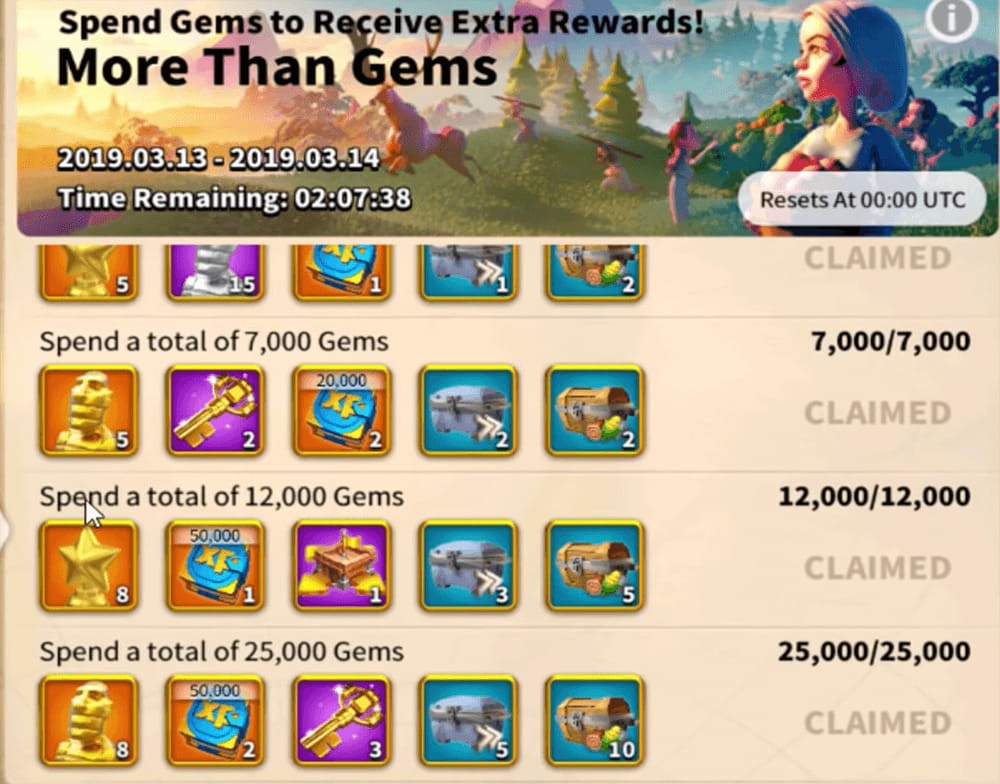 Best Way to Spend Gems in Rise of Kingdoms
More Than Gems is a special event where you have to use your gems to accomplish the missions to get rewards. Here's top 3 best ways to use your gems effectively that will help you get more revenues.
Purchase the VIP Points.
Purchase items in your VIP Store.
Purchase items that you need in the Courier Station.
You can look over the event section to know when More Than Gems event happens in order to plan ahead. When you know exactly when the event is, you can start to stock gems.
More Than Gems is one of the best events in which you will purchase VIP points by using your gems. This happens because you are doing 2 things at the same time.
From the events, you will receive precious rewards like:
Legendary Commander Sculptures
Resources Packs
Speedup Packs
Golden Keys
Tomes
This event is a significant opportunity for the players who want to get these rewards but costing only a bit amount of their money.
Nonetheless, any F2P players can also join the event and get the rewards should they have gems stocked. I recommend that you should stockpile all the gems since you begin creating the kingdom to be able to do this method.
In case you can not open the 25K Gems, you must attempt to get the 7K Gems. Because of getting the legendary commander sculptures is necessary for leveling up your legendary commanders' skills.
VIP Level Status
Firstly, you should use your gems to up level your VIP to Lv6. You should purchase those items which can be bought by gems in the More Than Gems event so that you can attain the goals and own the items you want at the same time.
A plus point of this event is you can obtain the rewards whilst using gems to buy necessary items and level up your VIP Level, which is really advantageous for F2P players.
Making the most of receiving more rewards whilst spending your gems in the More Than Gems event! Reward bonuses are waiting for you and remember getting the best out of these free legendary commanders' sculptures. you will get an appreciation from some powerful commanders such as Genghis Khan and Mehmed II.